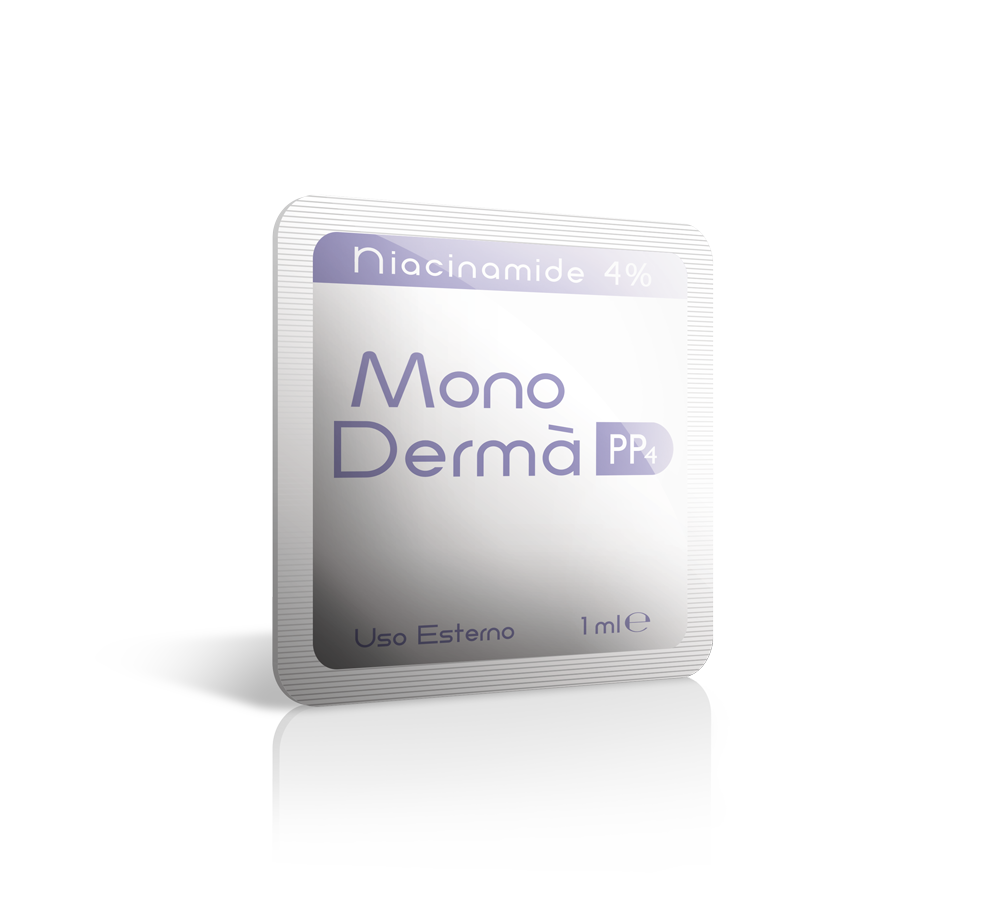 MONODERMÀ® PP4 is a medical device for dermatological use, a product by Giuliani. It is based on Niacinamide 4% and now is contained in an Easysnap. From the website www.monoderma.com:
MONODERMÀ® PP4 is a not greasy, fluid gel contained in the innovative Easysnap MonoDermoDoses®. The MonoDermoDose® enables the use of safe, well-tolerated, basic formulations because of the complete absence of preservatives, colorants and fragrances. The MonoDermoDose® also ensures that the product is always intact and hygienically perfect up to the moment of its complete use. Dermatologically tested product. Not comedogenic.
The secondary packaging for Monoderma PP4 is a cardboard box for 30 Easysnap, arranged in three compartments.