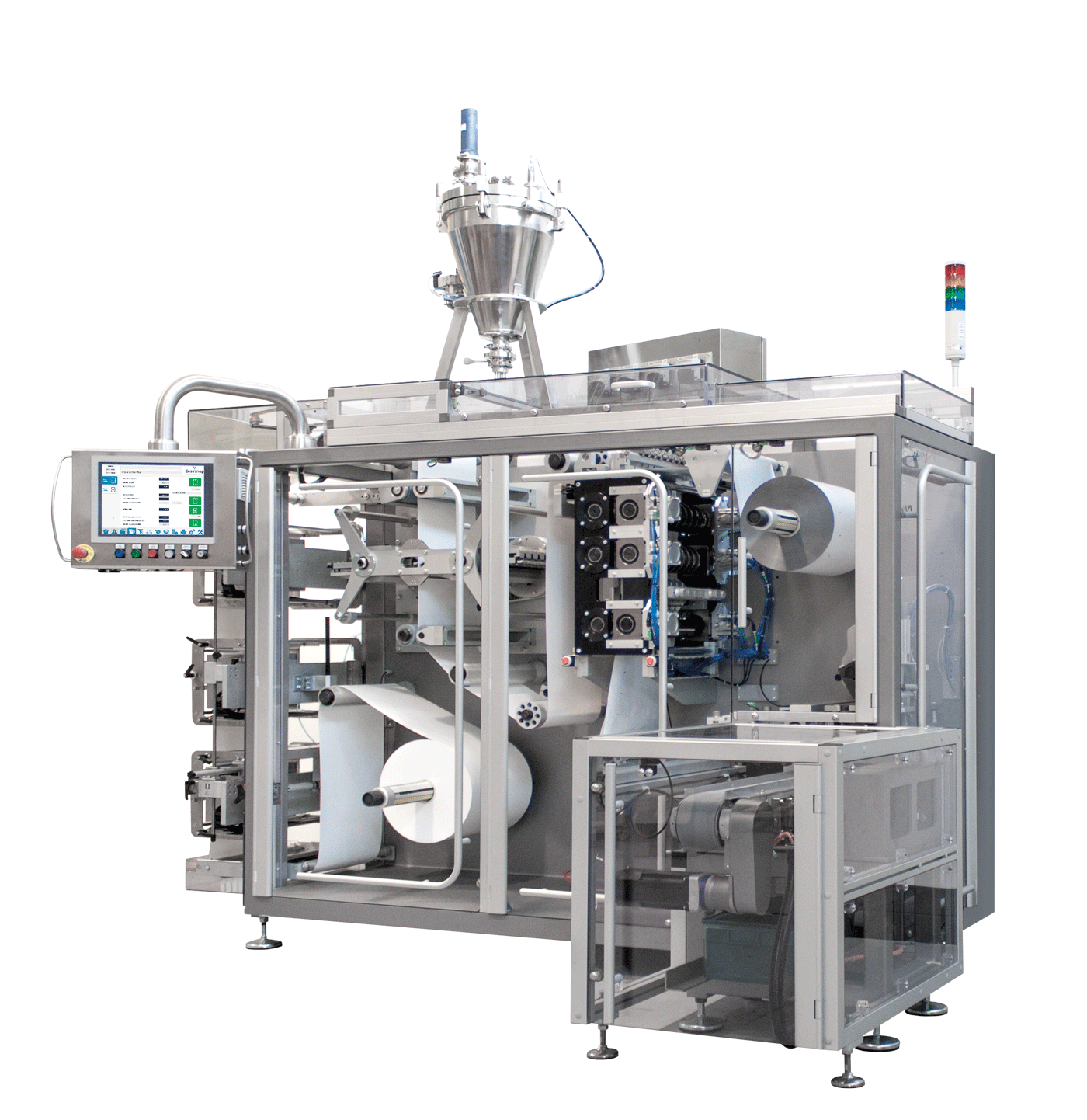 Pulsar 351 is the only one hand opening/dispensing worldwide patented Easysnap® machine, for food, cosmetics, pharma, medical and chemical industry.
---
Speed performance! Up to
easysnap units/min
---
---
Features
---
From 4 to 8 lanes;
Only one reel size (351 mm) for all plastic film supplies;
Filling systems for any kind of liquids and suitable for all markets segment;
Up to 320 easysnap/minute (40 cycles per minute, 8 lanes)
Designed for Easysnap® size and volume up from 0,1 to 30 ml;
Pick & place and inline thermal transfer groups available;
Machine groups
---
1. Bottom film unwider
2. Pouch die cutter
3. Top film unwider
4. Product filling system
5. Pressure tank
6. Heat transfer printing unit
7. Air supply connection
8. Dosing pump
9. Precut system
10. Swinging arm control panel
11. Conveyor with P&P
Contact our sales department to have technical sheets, videos and photos on our last model Easysnap Star Plus.